There Goes the Neighbourhood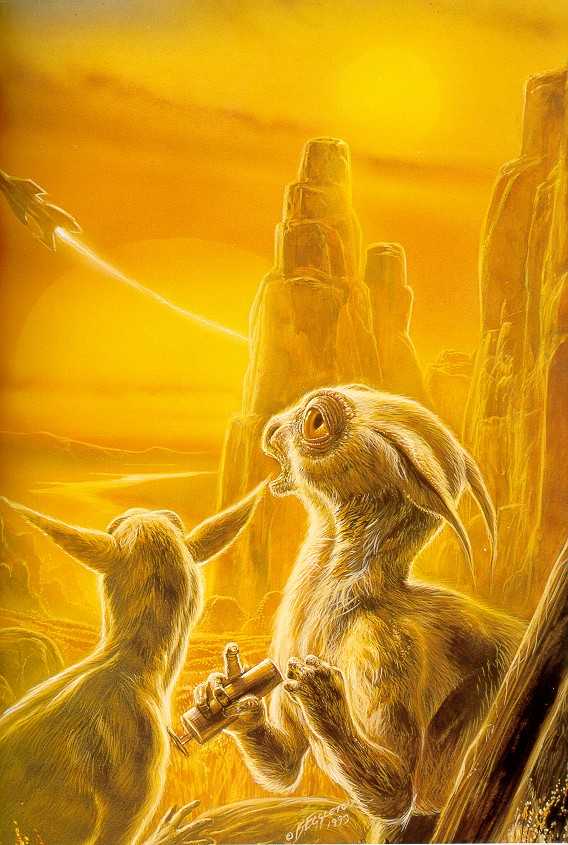 "You'd be saying the same thing tooif you were these Alpha Centaurien Aliens and you saw the arrival of a ship from Earth. There was only a vague description of these Aliens in the Book, Flying to Valhalla, and no mention of ears. After talking to the author I added them to show emotions. Pelligrino liked the idea so much he wrote them into the sequel. He also bought this painting.
Taken from the Art book Alien Horizons, compiling the best of Bob Eggleton.
There Goes the Neighbourhood 1993
Acrylic
14 x 17 in (36 x 43 cm)
Book cover, Easton Press
Author: Charles Pellegrino