Orcaurora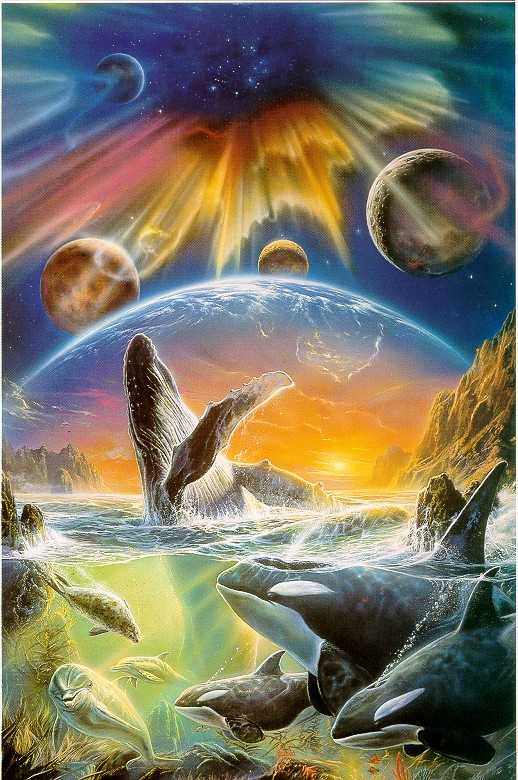 This is also one of the many Posters that Bob created.
It was given the Best of Show Award at the World Science Fiction Convention, this picture was originally commissioned by a company interested in marketing Bob's work in Japan. The nortehrn lights and whales were chosen as a joint theme because both are very popular in Japan. It has proved equally popular as a print in the US, has appeared in calendars and as ajigsaw in Japan and Germany.
Taken from the Art book Alien Horizons, compiling the best of Bob Eggleton's art.
Orcaurora 1993
Acrylic
24 x 36 in (61 x 92 cm)
Cosmo Merchandising Poster
Novagraphics